NAU student information for private loans
Another financial aid option to fund your education at Northern Arizona University
If you are considering student loans offered by private lenders such as banks or credit unions, consider the pros and cons carefully before applying.  There are important differences between federal and private student loans.
Interest rates– Interest rates for private student loans are usually higher than those for federal student loans and are generally not fixed.
Loan fees– Private lenders may charge additional fees such as origination fees, monthly service charges, or late fees.
Eligibility– In general, private student loans have stricter eligibility requirements. Lenders may require a good credit score and a co-signer. Note: If you are an international student, you will be required to have a credit-worthy United States citizen as a co-signer to obtain a private education loan.
Loan amounts– The maximum amount you can apply for is your cost of attendance minus any other financial aid you are receiving.
Repayment plans– Private lenders may not offer repayment plans that are as flexible as those offered for federal student loans, such as income-based or extended payment plans.
Other differences– Visit Federal Student Aid on the Web for more information on federal versus private loans.
Be aware the interest rate or APR you are charged on private loans will vary based on the Prime or LIBOR market interest rates. This means your monthly payment will change based on the current rates.
Private education loans are subject to credit approval and may be denied. To increase your chances of getting approved for a private loan, consider having a credit-worthy person cosign for the loan.
NAU does not have a written or implied preferred lender arrangement with any lender and students can choose any lender.
If you need assistance with either the ELM Select or Sparrow loan tools, please meet with one of our advisors.
---
ELM Select is an online, lender-neutral, platform to display a historical list of lenders that students have used over the past five years. Review information regarding various private lenders on ELM Select.
You can find out more about ELM Select and begin the process by selecting the button below.
ELM Select
---
Looking for private student loans? On Sparrow, you can search and compare real, personalized private student loan rates from over 15+ lenders through a simple, three-minute form. Sparrow provides a suite of analytical tools that make student loan comparison easy, digestible, and visual. Using Sparrow to search for your student loans is free and does not impact your credit score.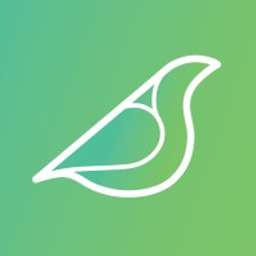 Sparrow
---